Step inside the studio with alternative pop duo Neil Frances as they walk you through their entire production process. In this exclusive livestream course, you'll cover everything from sampling and synthesis to outboard gear and microphone placement.
By blending the worlds of in-the-box production and traditional studio engineering, they will show you how to get the most out of your studio setup and incorporate live instruments and hardware to add character and flavor to your productions.
Join the interactive livestream and get your questions answered by Neil Frances themselves or watch the recordings anytime.
Click above to see the full course curriculum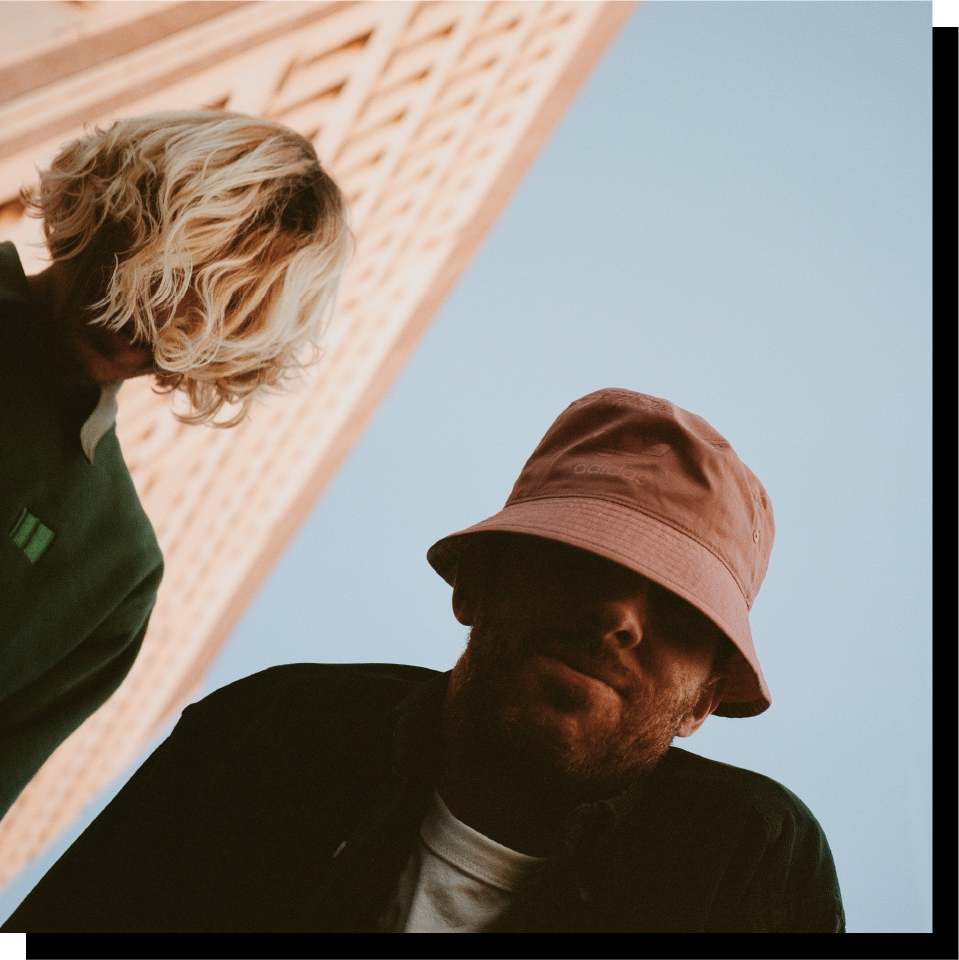 Your Instructors
Sydney-born Jordan Feller and Southern California native Marc Gilfry met in 2012 and formed the group in 2016, having both relocated to LA from London and New York, respectively, in pursuit of new projects. Feller began his music career back home in Australia as a hip-hop-obsessed, self-taught electronic music DJ, while Gilfry grew up in a musically-inclined household and played and sang in multiple bands.
With Gilfry's inherent knack for hooks and melodies and Feller's encyclopedic sonic recall ability and vast knowledge of production, the pair hit it off and began to develop their brand of beat-driven pop earworms infused with a more organic warmth than most modern electronic dance music.